We like to think of ourselves as a friendly bunch, read on and find out a little more about us.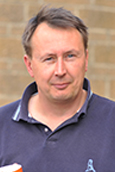 Glenn Coombs AKA 'The Boss' DIRECTOR/HEAD DESIGNER
As Director and Head Designer for the last 20 years, Glenn has full involvement in the day-to-day running of Shelleys, making all the big decisions and doing a little bit of everything.
He has to have a coffee at 9am, 10am and 11am, tea at 1pm and 3pm and then another coffee at 4pm to keep him going! We think he may be addicted to caffeine.
Glenn wishes for - more sleep re: 2 young kids and a baby!
A love for food, cycling and village life and his spinney chair from DFS!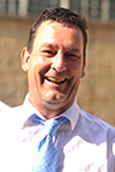 Mark Richards AKA 'Mark 2' PRODUCTION MANAGER
Mark started in the printing industry in August 1981 as a compositor and letterpress printer. With his ambition and hunger, he moved on to run and manage some of the largest sheet fed printing machines in the world. Mark has been part of the Shelleys team for over four years.
In Mark's spare time his three wonderful daughters keep him very busy; however, when he can get away you will find him up the little green hill playing golf and often putting through 2 inches of rainwater!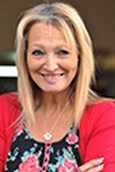 Linda Townsend AKA 'The Enforcer' BOOKKEEPER
Linda's main role at Shelleys, where she has worked for nearly 15 years, is managing the accounts (and anything else which is thrown at her, including keeping the male staff in order and knowing how everyone takes their tea!)
Five children have kept Linda extremely busy over the years and outside of work she loves playing badminton and spending time with her family, which is growing by the year! A fan of watching live bands and has been to Reading Festival (only for one night mind!), loves Ryvita and a slice of malt loaf!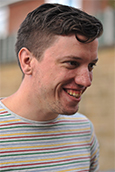 Richard Kent AKA 'Tricky' GRAPHIC DESIGNER
Tricky has been a Graphic Designer at Shelleys for three years, managing many of the design projects and is currently furthering his skills in website development.
Tricky likes to sing out loud whilst working and has a habit of bouncing his legs when thinking creatively!
He has a passion for everything Apple and Formula One, where he tries to get to a race every other year. Other interests include football, golf, mountain biking and films.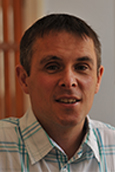 Mark Ham AKA 'Mark 1' PRESSMINDER
Worked in the print industry for 24 years and has been part of the Shelleys team for seven of them. Mark has extensive knowledge of print machinery and the best techniques and materials to use.
Outside of work he spends time with his family enjoying tennis, swimming, cycling and photography.
Chairman of the Yeovil NASS; Mark helps to raise money and organise physiotherapy for members.
Smaller and lighter than any jockeys currently riding and can do very good impressions of people's mannerisms!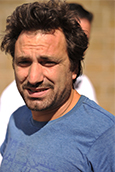 Guiseppe Mariani AKA 'Joe' PRESSMINDER
Born in England, lived in Italy until he was five and has been in the UK ever since. Joe began his career as a print plate maker and camera operator, and has worked in print most of his life. Joe has worked at Shelleys for three years.
A keen amateur photographer, has work exhibited in a gallery, and has had a few commissions.
Watch out for Joe's two year old son, Papillion — according to his daddy he will play for England or Italy one day!